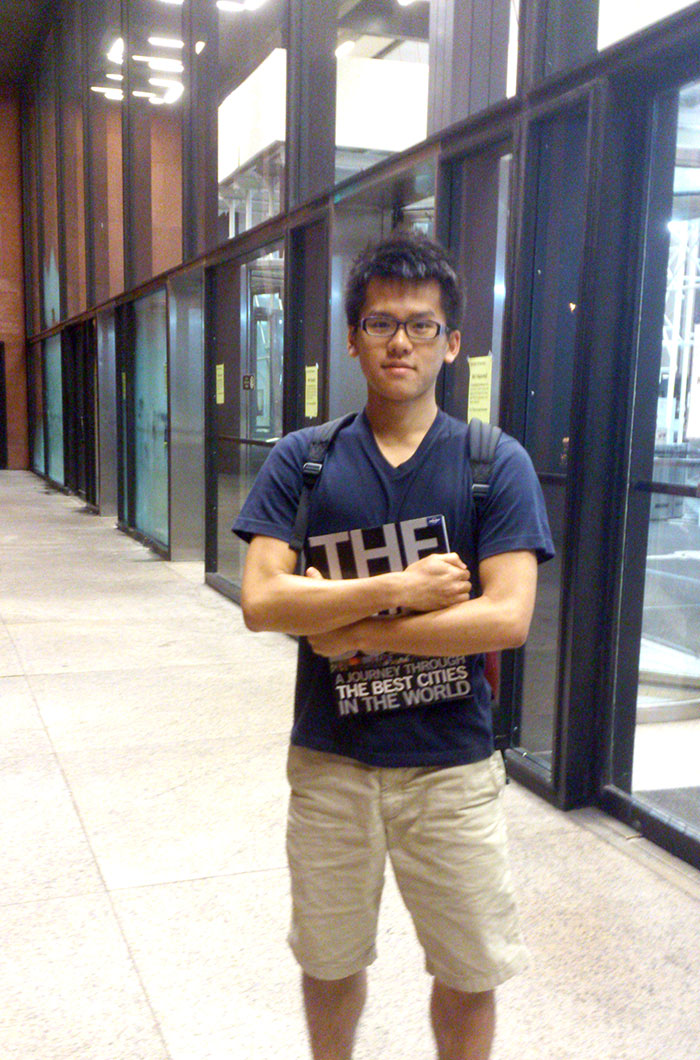 Leo Benjamin CHAN
Swire Properties Ltd.
Summer 2011
In this summer, I worked at Swire Properties Ltd as an intern. It was a really rewarding experience, and it has enriched my life in so many ways. In eight weeks of time, I made significant accomplishments, widened my social network, and improved certain skills for personal development.
The project that I found most fascinating was preparing a Powerpoint for Swire Hotels. The PowerPoint, titled "Benchmarking practices & environmental certifications", focused on three objectives: 1) to provide a comprehensive comparison of sustainability efforts done by Swire Hotels and other international hotel brands, 2) to recommend environmental initiatives that Swire Hotels can adopt, and 3) to recommend an eco-hotel certification. I was really intrigued by the environmental initiatives done by international hotel brands, such as InterContinental Group, Starwood Hotels, Marriott International. Most importantly, the project was rewarding because I was able to challenge myself and come up with a well-structured framework for benchmarking.
I was also responsible for designing promotional materials for different initiatives. I finished a poster for a glass recycling programme, a cover design of a guidebook for Swire Properties' tenants, and a poster for a paper reduction campaign within the Swire Group. These designs were all very time consuming, but I definitely enjoyed working on my interest and it certainly polished my graphic designing skills. There were also other projects that I accomplished including a proposal for company outing events and a summary for government labels on environmental excellence.
Through this internship, I also met a lot of new acquaintances and enlarged my social network. Along with other summer interns, I participated in a business orientation organized by the HR department. We visited different properties and show flats of Swire Properties such as the Orchards, Azura, Pacific Place, Upper House, listened to managers from other departments talk about portfolio management, operational management and had many opportunities to socialize with senior management staff from Swire Properties. Other than that, I also met other interns and colleagues from Swire Beverage and the headquarters company, John Sons and Swires Ltd from a company visit.
I learnt so much during this internship. The most valuable asset that I gained is working experience. To me, working experience is tremendously significant because it is day-to-day knowledge. Tackling a new project, handling your relationship with your colleagues and supervisors, managing their expectations are all various examples of working experience that I believe is vital to my future career. I learnt how to develop frameworks to approach new projects, I learnt questions my supervisor is likely to raise. For example, is the information credential? Are these practices that we can refer to and adopt? These are some of the questions that I learnt to think about for my work. In addition, I have also improved my communication skills, particularly my Cantonese through liaising with third parties.
Although I had a strong commitment and passion for this internship, there were still some areas that I can improve on. After talking to my supervisors, I learnt that I can improve my presentation skills and prepare better such as think about answers to questions that my supervisors may ask during my presentation. Also, I need to be consistent with my performance, and learn to perform my best even though some tasks might not be as enjoyable as others.