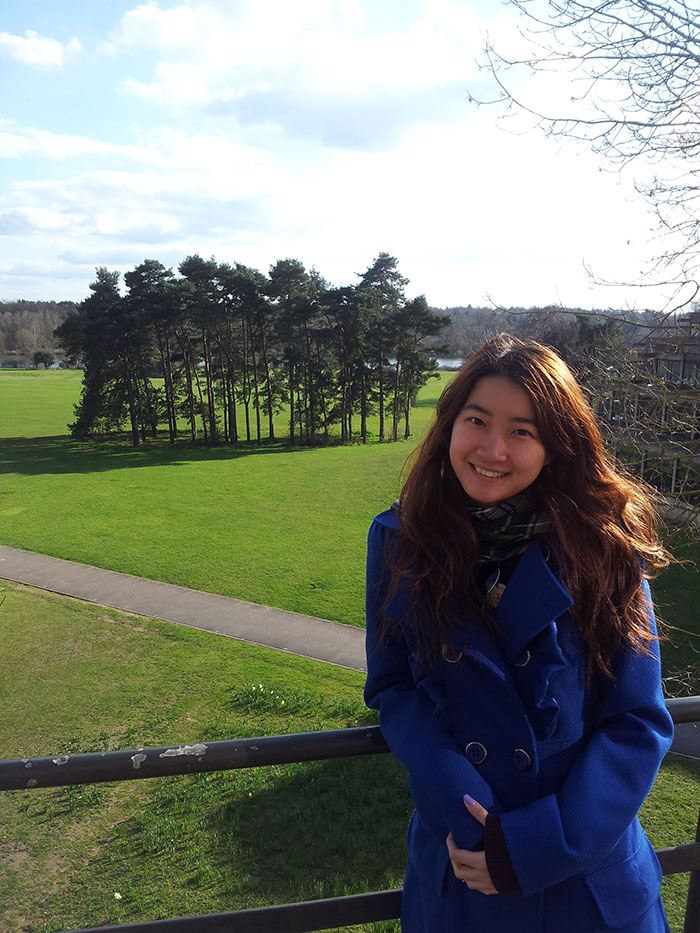 Winnie MAK
University of East Anglia, Norwich, United Kingdom
Spring 2012
When I first arrived at the university, I was greeted by the friendly staff. The staff here was really helpful and approachable. Everything in UEA was just so new to me, but with their help, I gradually figured out the way around. Friends I met in the courses also recommended to me places to explore in Norwich.
Life in England is very different from the lifestyle I was used to in Hong Kong. I was used to having my meals outside, but now, I have to cook my own meals because I don't have many options and everything closes at 5pm. This definitely brought a great improvement to my cooking skills.
Studying in this university gave me a very different perspective towards academic studies. I attended a module that composed of a series of guest lectures regarding different issues on global environmental change. This gave me a special chance to acquire a number of different perspectives from various lecturers in one single module.
Besides, the atmosphere for studying is also very encouraging. Everybody is highly motivated to study in the university. And the group I worked with on my project was really effective and highly efficient. I learnt a lot from them.
One of the systems that I appreciate in UEA is their academic advisor system. The advisor would keep track of your study and keep you focus on your work that becomes very helpful when you become a graduating or a master student as it would help a lot in guiding your path and providing suggestions for dissertation and your future career. I'm glad that my home university also has a similar system.
Apart from academics, I did quite a lot of extra-curricular activities. I joined the International Students' Society in UEA. The society provided a lot of activities for international students to participate in different events. I participated on a trip to Paris organized by the society. During the trip, I made a lot of friends and had a really great time there. We planned our trips together and shared different interesting things about our lives.
All in all, I enjoyed very much my life studying here in England. After my examinations, I travelled around different places in England and Europe. My Hungarian friend even took me to her hometown for a week! This was definitely a great opportunity for me to see different parts of the world and experience their cultures.