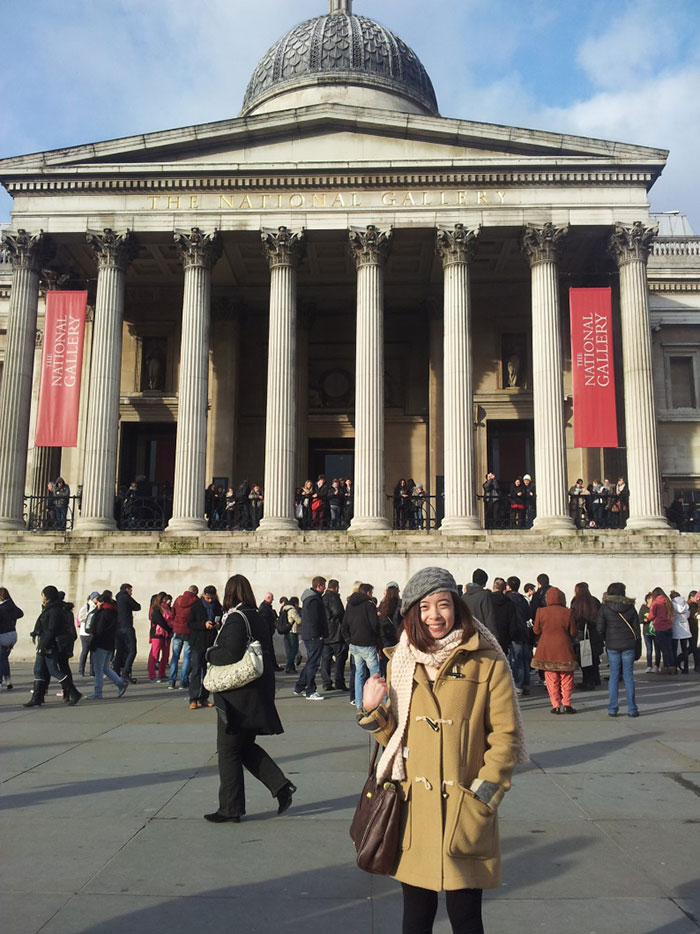 Tiffany WAN
University of East Anglia (UK)
EVMT Class 2014
I am very grateful to have had an opportunity exchange-out to England this spring semester. I summoned the courage to step out of my comfort zone because I want to know more about this world, and meeting new friends and visiting European countries definitely widened my horizon. What's more, as a bonus, I got to know more about myself.
I became more independent as I had to make decisions and solve problems all by myself. For example, cooking was a really big challenge for me – but there was no way to avoid cooking because dining out is really expensive in England. I struggled in the beginning but after repeated attempts, I started to see improvements. In fact, to my surprise, I grew to love cooking because I thoroughly enjoyed the process of making and sharing a good dish with my friends.
I also loved travelling with my friends around Europe, exploring and experiencing foreign culture. I was so happy to meet really nice local people while we were travelling – they treated us to good food and brought us to fancy restaurants. We had a strong sense that love is all around the world, regardless of skin of color.