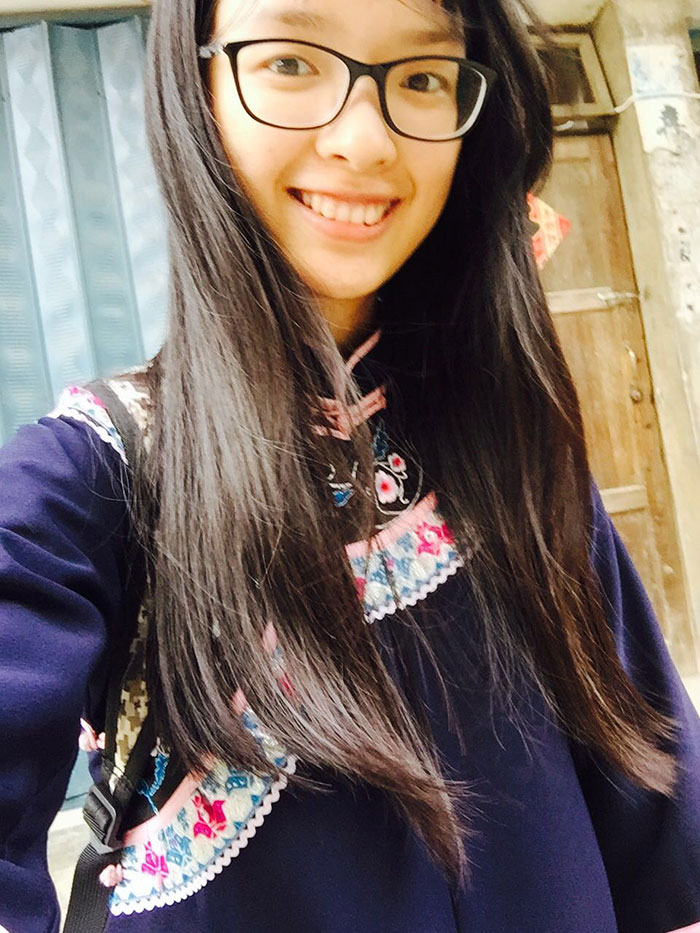 Fizzy FAN
Sight Trip to Guizhou
Class 2017 – Spring 2016
I've never visited another place where nature mingles so beautifully with human beings. People in Guizhou seem to be more blessed than those anywhere else, despite the fact that they still need our help to solve their problems.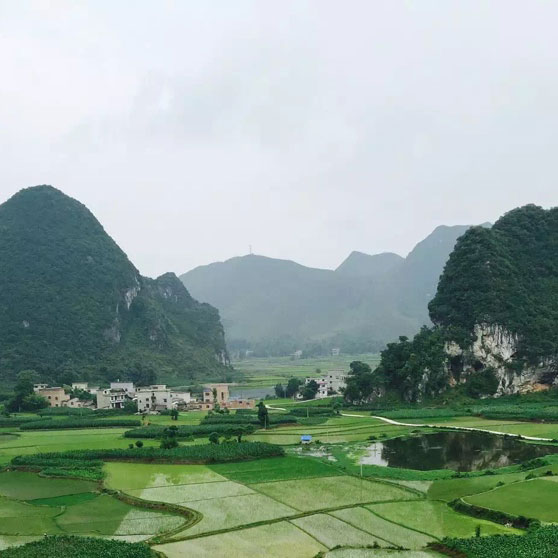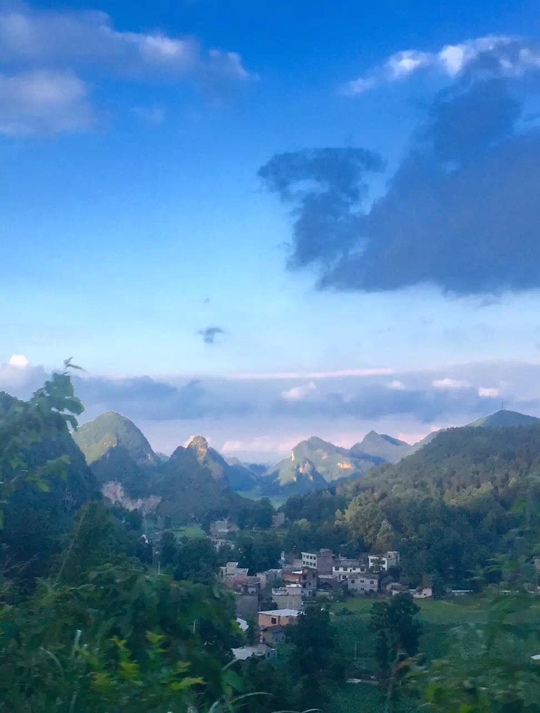 Surprisingly, the problem in such a place is a lack of water. Overwhelming degrees of deforestation during the Great Leap Forward, combined with local Karst terrain, have resulted in a lack of both surface and underground water. For decades, people in isolated villages have had to use rain water collected in rooftops during the raining season to support the water demand for a whole year. While the water quality is still acceptable in the summer, it becomes terrible in winter and spring. We saw frogs and even a dead mouse in their water tank, which they use to store drinking water. In one village group, a boy told us he suffers from diarrhea every day because of the problems related to drinking water.
After studying the problem thoroughly, we developed a plan of using moringa seeds to purify water. We designed a prototype for implementing moringa seeds (please refer to the video for more details about the prototype design and usage: https://www.youtube.com/watch?v=BHiz8Car0Kg ). To quantify the amount of seeds and water used in further detail, we collected water samples on the spot and tested the water quality using experiment kits we bought earlier on.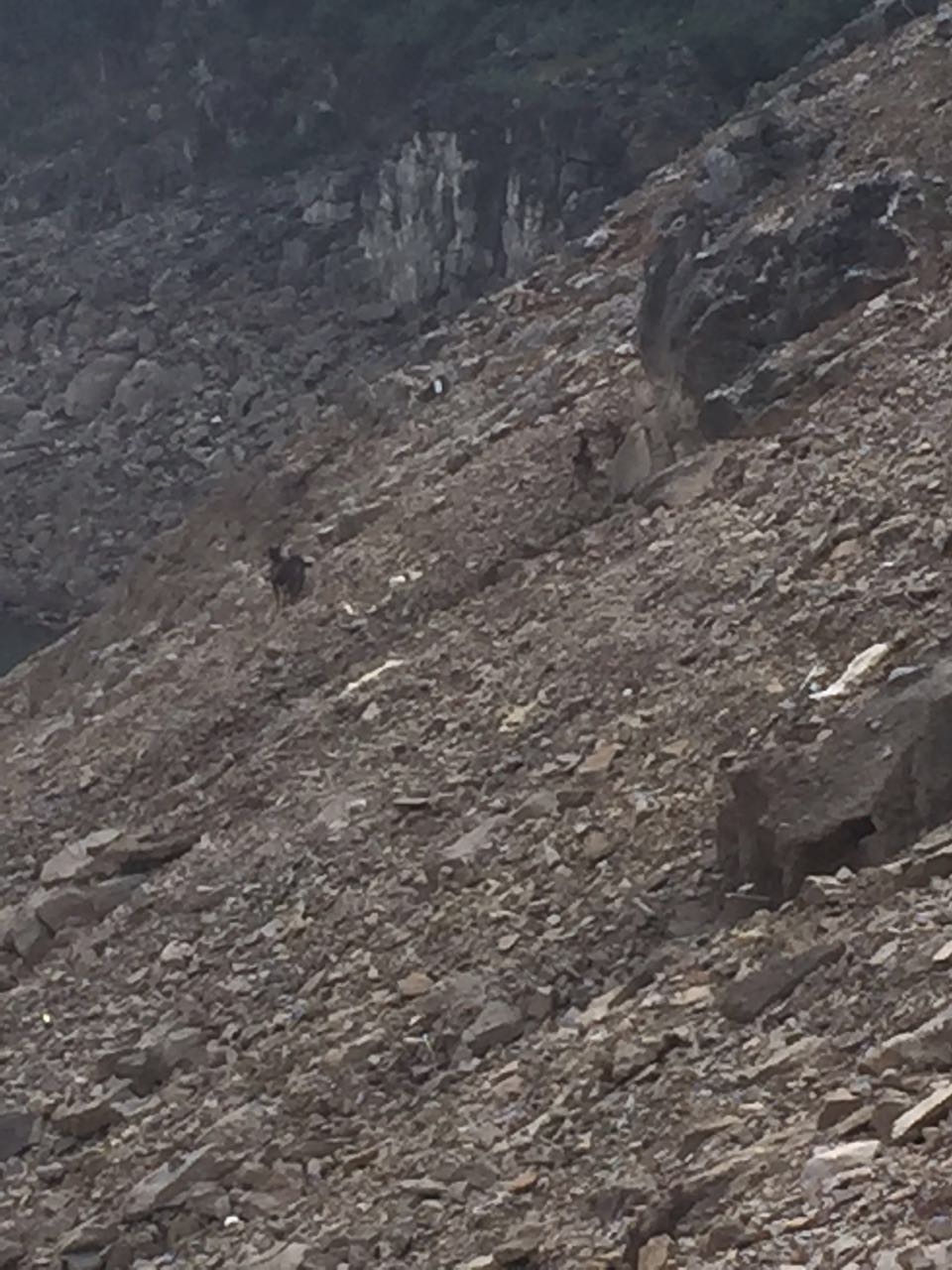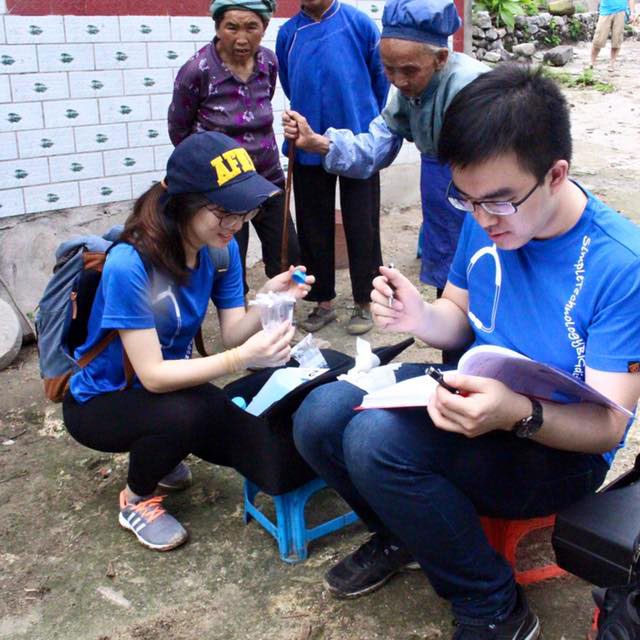 To better implement our plan, we organized workshops for primary school students, with the hope of changing their mindset and promoting the importance of drinking healthy water. There is only one primary school in the whole village, with 4 teachers and 60 students in 4 classes. Most of our students are left-behind children — their parents work elsewhere and they are left at home with grandparents. They need to hike 1-3 hours every day between school and home.
Despite their limited access to educational resources, we were all impressed by their learning attitudes. One page in our handout was left blank by mistake. To make up for this embarrassing mistake, we told them this page was purposely left blank for them to design a piece of art work as homework. None of us expected that they would take this excuse seriously. And we were all shocked when they submitted their "homework" to us, not only by their attitude, but by their talent as well. Those children are surprisingly creative in making good pieces of art. I almost cried when I saw their homework, grateful at their trust and respect for me, also sympathetic for their lack of opportunities.
Another important part of our trip was going into village groups to investigate the villagers' living habits and hygiene condition, take water samples, plant moringa trees, and also collect their feedback about our prototype. Local people there were kind and innocent. There were barely any police in the whole village, but crimes rarely occurred. Most villagers don't close their doors when they are not at home. Their trust towards other people is so firm that you can almost feel love and care spreading in the air. When we went to their home, they killed chickens for us for lunch, something they would usually only do for lunar new year because chicken is too precious to them. When we hiked in the mountain road, some villagers passing by tried to offer us a ride with their motorcycle. But at that time, we were still strangers to them.
The kindness towards other people is embedded in their culture. It seems that they have to rely on each other and be united to fight against arduous living conditions. But this is what makes them unique. Other elements of their ethnic minority culture impressed us too. Their art, their costume, their way of celebrating festivals, etc. Anyone who gets exposed to this atmosphere would certainly just want to bring this unique culture and caring attitude home.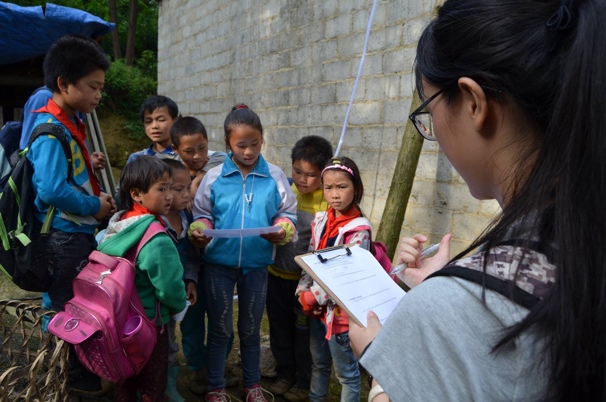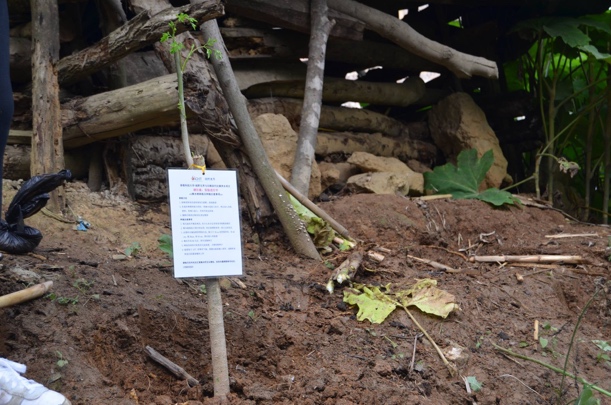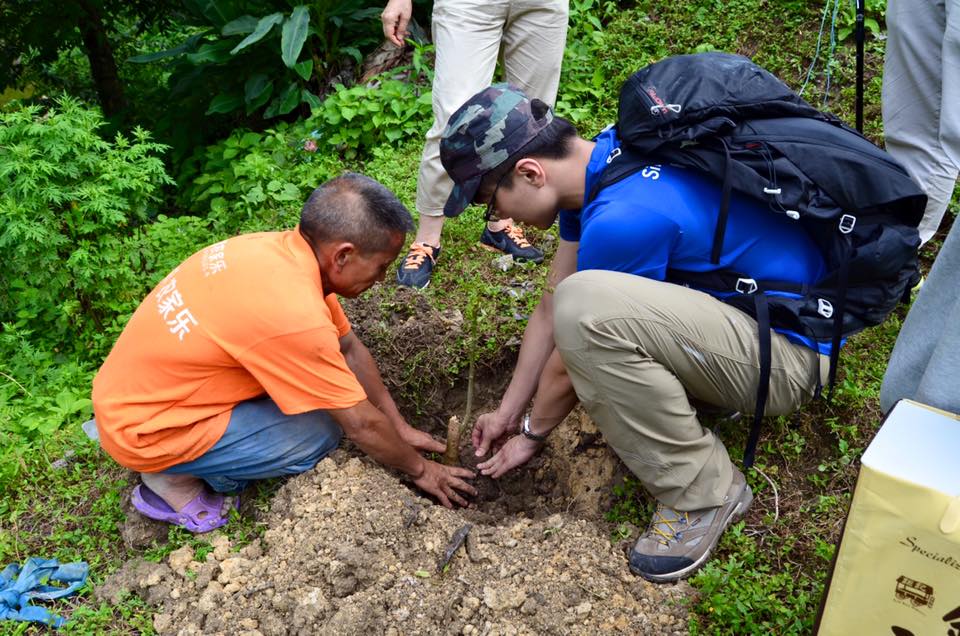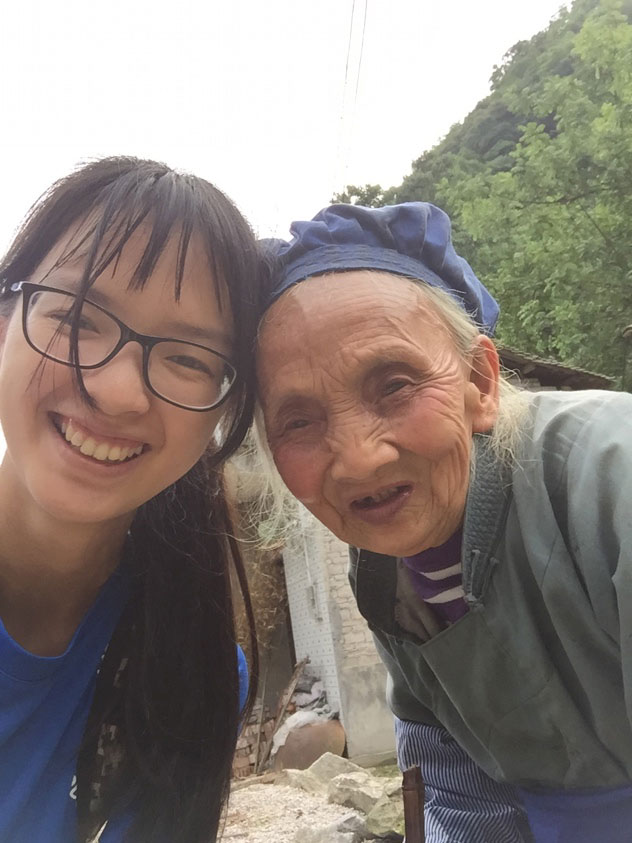 When we went to a village group named Daji (达基) for tree planting, a boy (left second in the picture below) directed us to the right place. He was carrying his younger sister on his back. We thought he was one of our 60 students in the primary school until he told us he was already 16 years old. His parents had gone out to work several years ago and would only come back once every year during the lunar new year, leaving his, at that time, new-born younger sister with him. He dropped out of school to take care of the baby. He farmed and cooked for his sister. And he dared not leave his sister at home alone. So every time he goes farming, he would carry his sister on his back. At the time his parents left, he was only a primary school student.
When we asked him what he wants more from his parents, reunion or the money they would bring back for him. He said both, but he needed the money more than a reunion. Despite his strong desire for a full meal and education, he and his sister appeared extraordinarily content with life. When he left, he went into his cornfield, with his sister at his back. We were surprised at how harmonious the scene appears to us, with two young undernourished children relying on each other, and the nature to which they belong.
Indeed, economic development is crucial to people in the village, for their education and for their basic living. But something villagers are not yet aware of, is also precious to them. That is, the content and harmonious atmosphere among people, and the beautiful nature surrounding them. How our project, using moringa to purify drinking water, can benefit them in all three aspects of people, environment and economics, is an important topic we hadn't thought of before the trip, but will focus on in the future.