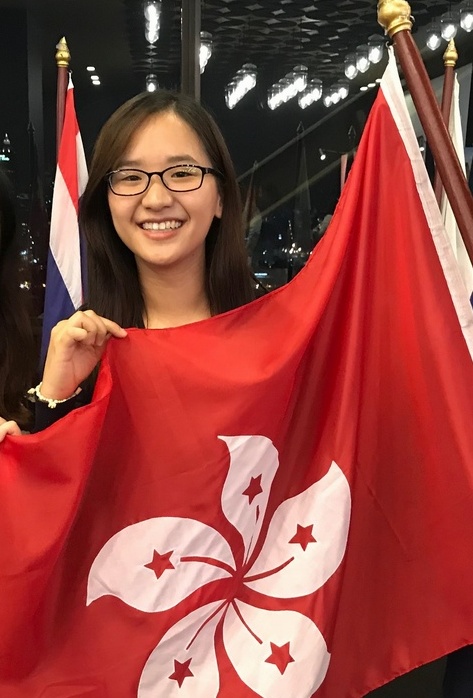 Alyssa CHEUNG
AUA Youth Forum in Sustainable Devleopment
2017
In mid-November, the week-long Asian Universities Alliance Youth Forum, themed "Empowering Youth towards Sustainability: People, Planet and Prosperity," was held in Bangkok, Thailand. It was my honor to be one of the delegates of HKUST. The major reason I attended this forum was a desire to gain more exposure, in addition to striving for continued excellence in my academic studies. Throughout the forum, I learned, shared and created innovative ideas about sustainability during the keynote speeches and the pitching competition. I also got the chance to immerse myself in the local Thai culture, which included foods, costumes and workshops.
Through the keynote speeches, I learned about the current state of sustainable development in Thailand. The guest speakers were from professional bodies, the food manufacturing sector, the United Nations Development program and other NGOs. I was impressed by the speech of Dr. Saratun, the specialist in Human Development in Sufficiency Economy Philosophy (SEP) at Thailand Sustainable Development Foundation (TSDF), on how the SEP, developed by the King Bhumibol, affected the mindsets of policymakers and citizens so as to promote inclusiveness and sustainability. Ms. Salakjit Munthamraksa, director of Mae Fah Luang Foundation Under Royal Patronage, also gave an inspiring speech. Mae Fah Luang Foundation is an NGO that devotes its efforts to the Doi Tung reforestation project. The project is an inspring showcase that transforms a leading region of opium production into a place sustainably growing coffee beans. Opium production did not only impact the environment but also the Doi Tung society and economy. By establishing a new model for Doi Tung, it solved the root problems – poverty and lack of opportunities, and allowed the whole community to live and develop in a more sustainable way.
After learning from the guest speakers, all of the delegates were divided to form 6 teams, with 2 teams allocated to each of the three pillars of sustainablility – People, Planet and Prosperity. I was in the group of Planet and my teammates were from various countries such as Indonesia, Sri Lanka, United Arab Emirates and Korea. As different countries were encountering various problems, we kept throwing out problems and possible solutions with similar features and could be mainly run by youth. It was unexpected that each of us actively shared our knowledge of diverse fields of study, including biotechnology, public health, environmental management, building engineering, politics and marketing. Though it took us more time than other groups to discuss our ideas, we strived to make our ideas innovative and feasible for youth to implement. We finally developed a model for Sri Lanka to cope with local poverty and develop in a more self sustaining way, with modification upon the mangrove plantation project, Wanamina, in Indonesia. This would be as meaningful as the Doi Tung project if we could really make it happen. I was pleased that we entered the final pitching. Though we did not win, the friendship and team spirit I experienced were much more precious to me.
Though the event schedule was tightly packed and it was challenging for me to prepare for the pitching competition and meet the assignment deadlines, it was really worthwhile to have such a fruitful experience with people that are passionate about sustainable development. The forum ended but all of the delegates are still connected by working for sustainability at our place.